Office
Sarah Ann Windolph
Office

Office hours
Mon. - Thu. 09:00 - 11:00
Address
Königsworther Platz 1
30167 Hannover
Sarah Ann Windolph
Office

Office hours
Mon. - Thu. 09:00 - 11:00
Address
Leibniz University Hannover
Institute of Economic Policy
Königsworther Platz 1
30167 Hannover
Germany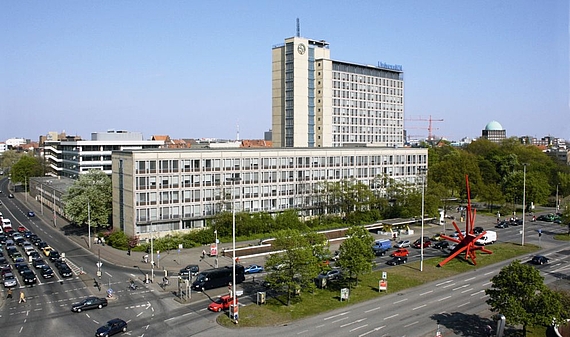 Arrival at the Institute of Economic Policy
The Institute is centrally located in Hannover at Königsworther Platz. The Conti Campus has its own U-Bahn station "Königsworther Platz" and from here the Faculty is just a few paces away.

Hauptbahnhof Hannover (U-Bahn): Line 1, 2, 3, 7, 8 or 9 to Kröpcke
(Alternative: Go along Niki-de-Saint-Phalle-Promenade to Kröpcke)
Kröpcke (U-Bahn): Switch to line 4 or 5 (Direction: Garbsen or Stöcken)
Exit at Königsworther Platz.

If you are coming by car, you can reach us from the A2 motorway via the Westschnellweg (B6)
From Hauptbahnhof along Bahnhofstraße to Kröpcke
At Kröpcke turn right into Georgstraße
At the Schillerdenkmal go straight to Steintor (Square), further into Lange Laube (Street name)
Past the Allianz building and through Neustädter Friedhof (Green area)
Destination is the Conti-Campus